Pay via phone 0906 110 4334

Calls cost &pound1.50/min plus your network access charge.
Readings are for entertainment only. 18+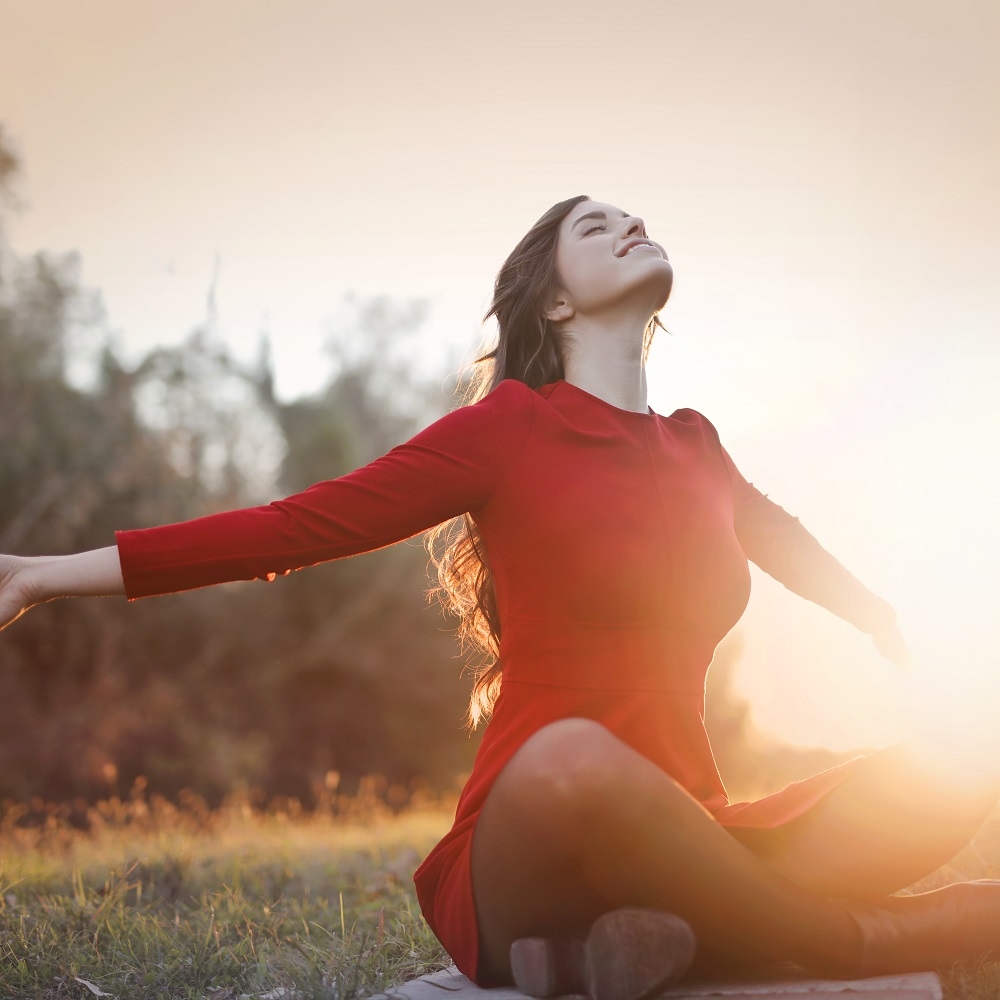 Dealing with Stress
We all suffer from stress, from children, who may have problems concerning friendships or exam nerves, to adults concerned over just about everything in everyday life! Of course, medication is there for those who find it difficult to manage their stress levels, but there are numerous ways to deal with it without resorting to drugs! Below are some ideas you may like to consider that may help you to lead a calmer, less stressed life, leaving you with a better outlook on things!
DIET – not 'a diet' but consideration of your daily intake of food. Fresh fruit and veg daily will supply you with nutrients and vitamins which are vital for good health, along with meat for protein, which helps repair cells and provide energy. Carbs, such as potatoes and breads do their bit in providing instant energy to get us moving. Breads are usually fortified with extra vitamins and other vital sources, so get into the habit of reading the labels to find out exactly what you are getting in your daily slice!
EXERCISE – this doesn't mean attending the gym every day, it just means you need to get moving to keep your limbs supple and to release certain hormones that help with the feel-good factor. Exercise can be as simple as a walk each day, but you can also have music on as you do the housework and dance to it, even while washing up! Of course, you can add exercises throughout the day and night, such as stretching, bending, running on the spot. Even the smallest amount of any of these exercises, plus any others you feel you would like to do, can help with the release of hormones in the brain that produce a feeling of wellbeing, which can last several hours!
MEDITATION AND MINDFULNESS - taking a few quiet moments is all it takes to close your eyes, relax your body and concentrate on stopping thoughts racing across your mind by concentrating on your breathing. Take deep breathes in and feel yourself sucking up all that pent up anger and stress, then blow the breath out slowly and visualise all that bad energy leaving your body.
DANCING – you can dance around to music in your own home or by joining a group or club. There are a variety of styles to suit every level of fitness. Zumba is great for those who feel they can deal with a higher intensity of movement, while something such as Line Dancing is good for those who prefer something which is not only much slower, but which helps with coordination as everyone need to be in step and in line with the rest of the group. It will also have the advantage of introducing you to a new set of friends! The internet provides many of the variety of dances mentioned by showing routines which can be practices at home. Maybe give them a try?
WATER WATCHING – this involves pouring water into a bowl and placing it on a table and sitting in front of it. Of course, you need a quiet room in which to set this up, as the idea is you sit in front of it and just stare into the water. You can add coloured drops if you wish and also swirl the water with a spoon or your finger to produce ripples. The idea behind this method is to concentrate your mind on the water and try to visualise images of what makes you feel happy. This concentration is what helps to still the jumble that is going on in the brain, even for just a few moments. It can also bring you fresh ideas and goals to achieve.
HOBBIES – there are hundreds of hobbies to choose from, all requiring concentration, which means a short respite from thinking about mundane everyday problems which add to our stress levels. Think about what is involved in the following: knitting, dressmaking, cake making, painting, dancing, music, writing, skating, football, playing cards etc etc. All require you to stop thinking about yourself and your problems to concentrate on the matter in hand. Plus, in the creative ones you also get a product at the end of it!
READING – engrossing yourself in a good book is the ideal way to 'switch off' from the stresses of the day. It forces your imagination to visualise the written words as the action takes place and even if it's just a cook book it can have the same effect it may even encourage you to make some of the items! The time spent reading is never wasted as you also learn new things!
STANDING IN THE RAIN – although this may sound odd, if you put on water-proof garments and maybe using an umbrella, stand in the garden or other quiet place away from noise when it's raining, and just allow yourself to watch the raindrops fall and listen to the relaxing sound of the raindrops. Natural sounds, such as this, will automatically calm you down, and therefore reduce your stress levels in the most beautiful way!
LISTENING TO MUSIC – music enters our soul like nothing else. If it's calming music, classical maybe? – then it works on the neurons in the brain to automatically lower our stress levels and relax the muscles. If it's fast, maybe pop music, it charges the system and releases adrenalin to give us a boost to our energy levels, which also clears out the stresses as we pick up on the energising beat. Our moods can be quickly changed by just changing the tempo of the music.
WRITING POETRY – although you may feel you have nothing you can write a poem about, I am suggesting a different stance on it. Take some paper and a pen, sit quietly and try to come up with a POEM! Yes, you can do it if you really put your mind to it. Don't think it needs to be lengthy, or even a masterpiece, but it engages the brain in trying to explore your language skills to get the lines to rhyme! Start with just a few lines, 4 is a good number to start with, but pick simple subjects at first, maybe a family member, or pet or even the weather. It will start up your imagination, but also give you a feeling of achievement when you finish it!
PEN PALS – search the online to find sites where pen pals are listed and select a few to write to. I suggest more than one as they might not all reply or work out! Those who live abroad would be ideal as you can learn about different cultures, foods, customs etc. There is an added advantage to having pen pals, and that is that you will be writing about your daily life experiences, which will make you see matters in a very different light! It is also joyful to write about your families achievements and to see them written down on the page, plus receiving the replies gives you something to look forward to. Of course, you could always do this online, but nothing beat receiving a letter, especially one from abroad. Whichever way you choose to communicate with your pen pals, you will be taking time out from your everyday problems and stresses and having new friends in your life!
TAKE A DAY OFF! – of course you can't drop all your responsibilities on the home-front or at your paid employment without planning, but when you feel like you would like some time off to yourself, how about this idea? Pick a nice day to take new 'adventure'. Pack yourself a few sandwiches and snacks for an impromptu 'picnic'! Take a bus or drive out of the city to somewhere nearby but unexplored by you in the past. Check out the new shops, buy something to drink along with your picnic, find a bench, either in a park or shopping centre and sit down and enjoy your 'feast' while watching people pass you by. Maybe go on to buy a few items in the shops, then, after a few hours, go back home! The new experiences will have a lifting effect on your mood and you may find you have a new way of viewing your day to day existence!
HAVE A SPA DAY – AT HOME! – plan ahead for when you have the house to yourself. Getting everything ready the night before so that you don't waste time he next day. Start by not setting any alarms; just get up when you feel ready to. Take time to have relaxing bath or shower, not an invigorating one, and maybe wash your hair. Instead of getting dressed for the day, choose to wear relaxing comfortable clothes. Eat whatever you like for breakfast- yes, you can chose a big chocolate bar! Spend the morning drying your hair, maybe style it in a different way, and painting your nails, maybe doing some light exercises, phoning friends, whatever you feel like doing, but NO housework. After a light lunch, catch up on videos or films you enjoy watching. In the evening, maybe treat yourself to your favourite meal and bottle of wine, but try to make it something special you wouldn't normally have. Finish off the day relaxing with a bottle of wine and box of your favourite chocolates! Totally relaxed (and spoilt!) you will go to bed totally relaxed. Forget the washing up and clearing up, - 'tomorrow is another day'!
Whichever method you use to help you overcome stress it needn't involve drugs, but don't forget that stress involves the release of hormones in the brain and sometimes we need that urge to push us forward to get certain things done, so stress is not always a bad thing. Try not to let it take over your life, and take the time to look around you and see how much richer your life can become with such little effort!
Author: Chrissie
Card Reading
Do you have a question that's been bothering you or a situation that's making you uncertain? Why not try our free card reading service? Write your question in the box and click the button to get your reading.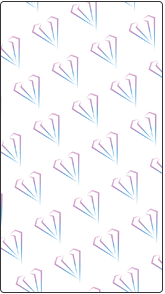 Powered by Startemple.com
Join millions who have already received guidance.
Become a Crystal Circle member today!
Sign up for news, insights and offers
GET STARTED
All readings are for entertainment purposes only