Pay via phone 0906 110 4334

Calls cost &pound1.50/min plus your network access charge.
Readings are for entertainment only. 18+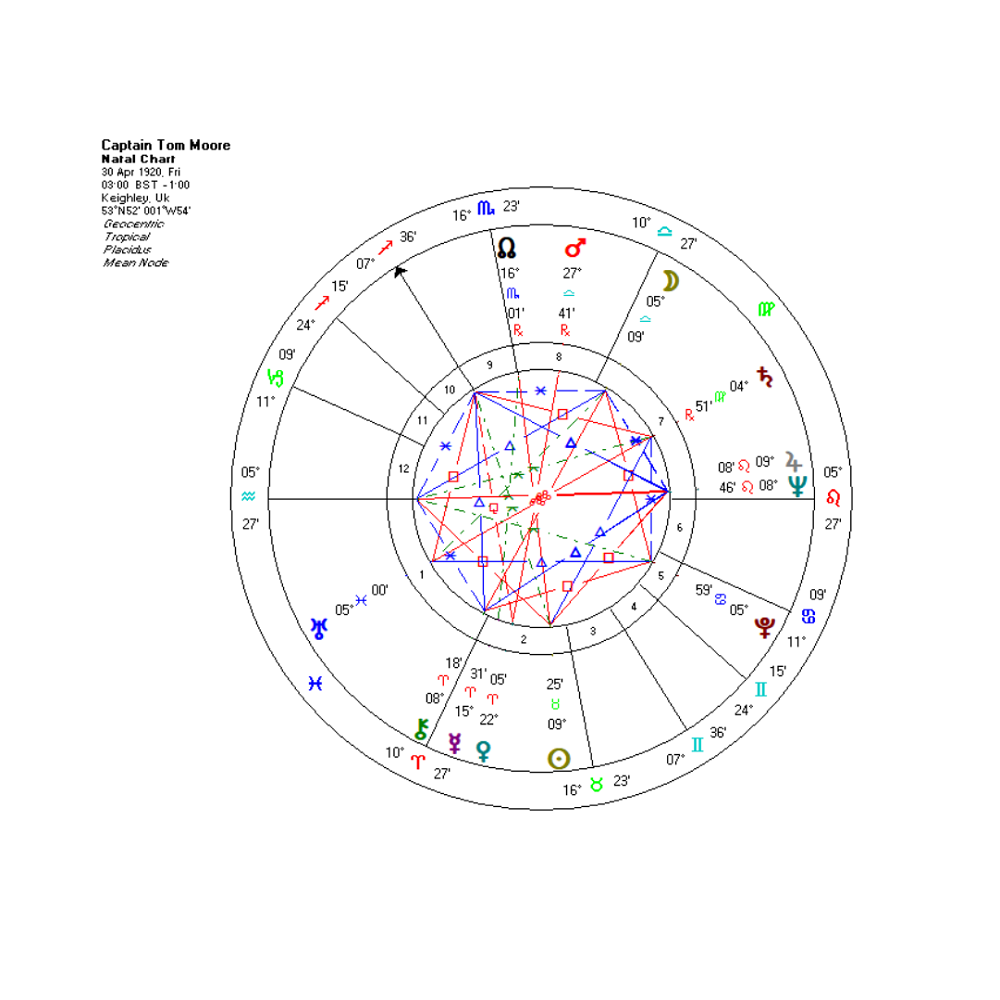 Captain Tom
Crystal Clear Psychics will be donating £10 per reading towards Captain Tom's fundraising for the NHS. If you would like a reading, call 0207 553 5000 and quote CAPTAIN TOM to reception. This 15-minute telephone reading costs £5 per call (one allowed per person).

Our wonderful psychic and astrologer Neelam has written this astrological piece on Captain Tom...

Captain Tom was born on the 30th April 1920. He is on the number 1 path - destined for success. He is coloured by the number 3 energy. The energy of three is that of the Holy Trinity, or the magic of three aspects of our world – The Earth, Our Galaxy and our Universe. At an individual level it is seen as the completion of mind, soul and heart.
The number three person uses benevolence to bring great peace to those around him/her. Captain Tom's combination of numbers – 1 and 3 - reflect his strong positivity and also his determination to his make his mark. He does not give up easily until he has gone above and beyond his goals.
With a strong influence of Jupiter and Uranus calling the shots in his natal chart he is a genius, humanitarian problem solver. All his actions aim for completion – the resolving of difficult situations whilst bearing others in mind. Neptune in Leo simply allows him to unleash his creativity. This combination makes him an extraordinary dynamic person.
With the planets placed in the constellations of Leo and Taurus he is a born leader and down to earth too. Captain Tom has 3 planets in Aries that shows he is daring and quick to act. He is fearless. It is these planets that reach out to Sagittarius and this is exactly why Captain Tom will aim his arrow high in every endeavour.
The Jupiterian positive energy is immensely powerful at present. Its close proximity to Saturn and Pluto bears an even stronger impact. This is the Universe's way of redressing the balance from the chaos these two planets bring. Jupiter right now aims to bring serendipity into the lives of those who need it - especially during these difficult times.
Given Captain Tom's energy it is of no surprise that he has been guided by his intuition and swooped in with his timely Jupiterian energy to help the NHS. Had he not acted on his intuition at this time our country's special people would not have benefitted. I sense he has saved many by using this same gift of intuition in the past.
Look at those beautiful blue trines - his Jupiter placed in Leo spreads across the constellations to make many positive angles. In his chart Uranus reaching out to Pluto shows us the magic he can create when all chaos ensues. He can harness miraculous solutions in extreme moments of crisis. His chart speaks volumes about the man he is. He is a blessing to us all.

Love Neelam xx
(ID: 7743)

Click HERE to find out more about the author, astrologer and psychic Neelam. Would you like to book a telephone reading with Neelam? Call 0207 553 5000 today...
Card Reading
Do you have a question that's been bothering you or a situation that's making you uncertain? Why not try our free card reading service? Write your question in the box and click the button to get your reading.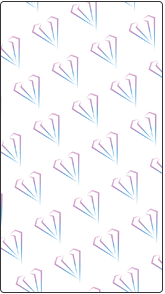 Powered by Startemple.com
Join millions who have already received guidance.
Become a Crystal Circle member today!
Sign up for news, insights and offers
GET STARTED
All readings are for entertainment purposes only