Pay via phone 0907 004 0075

Calls cost &pound1.50/min plus your network access charge.
Readings are for entertainment only. 18+.
Empower yourself with a psychic phone reading with our online gifted psychics, clairvoyants, mediums and psychic readers. If you're new to Crystal Clear Psychics, you can get a HALF PRICE 20 minute phone reading for just £14.95 with us. Call 0207 553 5000 and quote the code WELCOMEHP* to reception. Please note this offer is for new clients only (one each).

All our online psychics are authentic and have been fully tested before joining the company. To pay via your phone bill, dial 0907 004 0075 (Age 18+ calls cost £1.50 per minute, plus your phone call provider's access charge. You must be the billpayer to use this service)
Special Offers
Sorry, there are currently no special offers, but please check back soon! What is a Psychic Phone Reading?
Psychic telephone readings are an easy way to get eye-opening information and spiritual guidance you need in a quick but informative way. Our psychic phone readers will guide you through their psychic reading, using the energies they sense, as well as answer specific questions you may decide to ask. During the phone call, you can choose from many different spiritual skills and abilities, such as tarot card readings, working with your spirit guides, and even connecting with loved ones who have passed over. A psychic reading call can include a wide combination of spiritual skills and abilities, including tarot readings, tarot card reading, crystal ball, angel card readings, clairvoyance, clairsentience, clairaudience, oracle and fairy cards, often working with spirit guides, the angels, pendulums and reiki healing.
How Does a Psychic Phone Reading Work?
A psychic telephone reading at Crystal Clear Phone Psychics costs just 80p per minute and can be pre-booked if required. Simply choose your preferred psychic reader from our talented team, phone call 0207 553 5000, and receive personalised psychic readings. It is best to choose a psychic reader based on the psychic skills and attributes they possess, according to your needs. So if for example, you would like to have a tarot reading, then it would be best to choose one of our best psychics that have expertise and knowledge in psychic readings.

Once you have chosen your phone psychic and called our telephone number (giving the ID of your chosen reader), the psychic will ask a few opening questions so they understand what you want to gain from your psychic reading as they connect with your voice vibration and link in with you.

The best phone psychic will connect with your energy and begin the psychic reading. Depending on which type of psychic reading you chose, will determine the type of telephone reading that you receive. If you have chosen a tarot reading, then the psychic may charge their cards using either a crystal or other powerfully energised object before choosing and reading the cards for you. Then, they will deal out the cards in a particular spread such as the Celtic cross, and begin the telephone reading, detailing the information gained from the cards.
How Do I Enhance My Psychic Phone Reading?
One of the best ways to make your psychic reading the best they can be is to find the best psychic for you. This means finding one that you connect with and shares your energy. You need to feel comfortable and relaxed with them, and having this connection will enhance your reading.

Another way to enhance your psychic readings over the phone is to find a psychic with the skills you need and good reviews. Of course, every psychic on the Crystal Clear Psychic website is fully tested and vetted before being allowed on the site and is expertly trained in their specific field of interest.

You may want to dive headfirst into a phone psychic reading after a specific event or problem, but you need to give yourself time to breathe. Make sure you spend time reading the psychic readers' profiles beforehand to find out about each professional psychic and what they offer, their psychic ability, as well the testimonials they have received. Plus, the best psychic readers rarely have same-day availability and may need to be pre-booked.

It is not a good idea to fixate on a specific outcome from the reading, as this closes you off from the psychic and your spirit guides. Surrender to the experience and you'll get a reading that will appeal to your higher self and empower you.

On the other hand, set your intention before your reading by writing down questions you want to ask the psychic, as well as what inspired you to book the reading in the first place. This is great because it helps the psychic be able to delve deeper for your reading, especially when the time for questions begins.

Finally, don't be disheartened if your reading doesn't resonate with you, or some of the information the psychic has said doesn't bring up any associated memories. Psychic amnesia is a real thing, and even if you don't remember during the reading but do afterwards, don't beat yourself up about it!
Free Tarot Reading
Do you have a question that's been bothering you or a situation that's making you uncertain? Why not try our free card reading service? Write your question in the box and click the button to get your reading.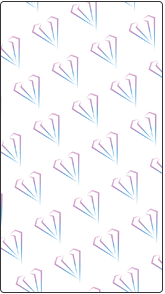 Join millions who have already received guidance.
Become a Crystal Circle member today!
Sign up for news, insights and offers
GET STARTED
All readings are for entertainment purposes only