Pay via phone 0907 004 0075

Calls cost &pound1.50/min plus your network access charge.
Readings are for entertainment only. 18+.
Enter our weekly competition to win a FREE 20-minute psychic reading with one of our gifted readers at Crystal Clear Psychics!
To be in for a chance to be one of our lucky winners, all you need to do is enter your name, email address and mobile number below so we can contact you. We give out free psychic readings every week! You can also get your first psychic text reading FREE! Simply text 'LOVE' and your question to 66090 (£1/msg thereafter, maybe 3 replies. 18+, UK only).

If you are a new client, you can take advantage of our special introductory offer of a HALF PRICE 20-minute reading for just £14.95! Simply quote 'CRYSTAL20' to reception Call 0207 553 5000 now
Win a Free Psychic Reading!
Every week, Crystal Clear Psychics draw the lucky winners of our free psychic reading competition. This is a special free online psychic reading offer open to everyone including those who have never had a successful psychic reading with us before. We will contact you to let you know if you have won a free psychic reading with us, giving details of how to claim your free reading.To be in for a chance to win a free psychic reading, simply enter your details below! If you would like a free psychic chat with one of our telephone readers, why not enter our weekly competition today. We give away up to five free readings every week, so make sure you don't miss out on this special opportunity to win free psychic readings with our wonderful psychics. Please note that free tarot card readings can only be redeemed by speaking to our telephone psychics where you can call to get a free reading with your chosen reader.
UK's Most Experienced in Psychic Readings
Crystal Clear Psychics is one of the UK's most long-standing psychic companies and we are proud to be working with such highly gifted and talented readers with such positive energy and many of whom have been with us since day one. We are the UK's most trusted psychics and many of our clients have been with us for years because they know they can come to us for a high quality, low cost psychic reading, spiritual advice, free daily horoscope or even detailed guidance in life or love.
We believe we have the best psychic readers online and worldwide, many who have had an extraordinary spiritual energy and psychic gift since birth, then developed their own psychic powers throughout the years. Our psychics go through a four-level test process to ensure they are not only genuine, but experienced and able to give high quality psychic readings to our clients. Furthermore, we are the only UK psychic company invited to be part of the Mind Body Spirit Well-being Festival every year which is a great place to visit and have a face to face reading with one of our psychics.
Many of our gifted real psychics use tools to give them a stronger connection in their free tarot readings, whether it's runes, crystal ball, crystals, ribbons or trusted tarot readings. Tarot readings can give more in-depth answers to your reading and spreads such as the Celtic Cross are commonly used to give you a clear indication to see whether you're on the right path for future happiness.
Free Psychic Readings
Free psychic reading tarot or free psychic readings with us can be taken any time of day or night, as our psychics are available 24 hours a day, 7 days a week. We offer helpful psychic advice to empower and reassure you, whether you need spiritual guidance, or have questions in love, relationships, work and career, or home and family, we will provide unbiased and honest psychic answers you need to gain clarity. Our free psychic reading mean that your reading is 'completely free', no phone bill psychic reading charge and no credit or debit card details need to be taken by our reception team. Simply call and enjoy a free reading with your chosen real psychics.
Cheap Psychic Readings
Some websites offer low cost psychic readings which may appear to seem more accessible to some because of the low cost. Unfortunately, these are not often genuine services offering authentic psychic readings or readings that are truly connecting with the spirit world. Cheap online phone psychic readings may not give honest advice and can confuse decisions, and they do not necessarily work on a sincere level or understand the spiritual plane. This is because readers do not necessarily have the skills, expertise and experience to offer high quality trusted psychic readings as we do at Crystal Clear Psychics.
Some of these cheap psychic line companies advertise as giving accurate readings which is essentially against regulations. An accurate reading can only be judged by the receiver and we all have free will to change fate by making an alternative decision, so these claims are not credible.
It is important to understand that authentic and trusted tarot reader must have experience, evidence of connection and skills to link with their caller to ensure they can offer helpful psychic advice that will truly help the client for the future. If you need a sincere reading for an important area of your life, then it is advisable to avoid cheap psychic lines offering phone psychic readings or "trusted tarot" psychics.
Online Instant Psychic Readings
Alongside, our psychic telephone readings and psychic text readings, we soon hope to offer live tarot card reading service and online or phone psychic readings where you can confidentially chat online with our readers in a service similar to live psychic instant messaging chat. This service will be available on our website where you can click to have an online instant psychic chat readings with our talented psychics and because the service will be operated via the website, it means you can have the right psychic chat wherever you are and any time of day or night. Our recommended psychics provide fortune telling, money tarot readings, and even astrological tarot readings.
Enter to Win a Free Reading Today
Enter our weekly competition to win a FREE live psychic reading with one of the Best Psychic Readers at Crystal Clear Psychics!
To be in for a chance to be one of our lucky winners, all you need to do is enter your name, email address and mobile number below so we can contact you. We give out free psychic readings every week with our trusted psychics. Free Tarot Reading
Do you have a question that's been bothering you or a situation that's making you uncertain? Why not try our free card reading service? Write your question in the box and click the button to get your reading.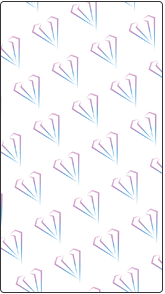 Join millions who have already received guidance.
Become a Crystal Circle member today!
Sign up for news, insights and offers
GET STARTED
All readings are for entertainment purposes only