Pay via phone 0906 110 4334

Calls cost &pound1.50/min plus your network access charge.
Readings are for entertainment only. 18+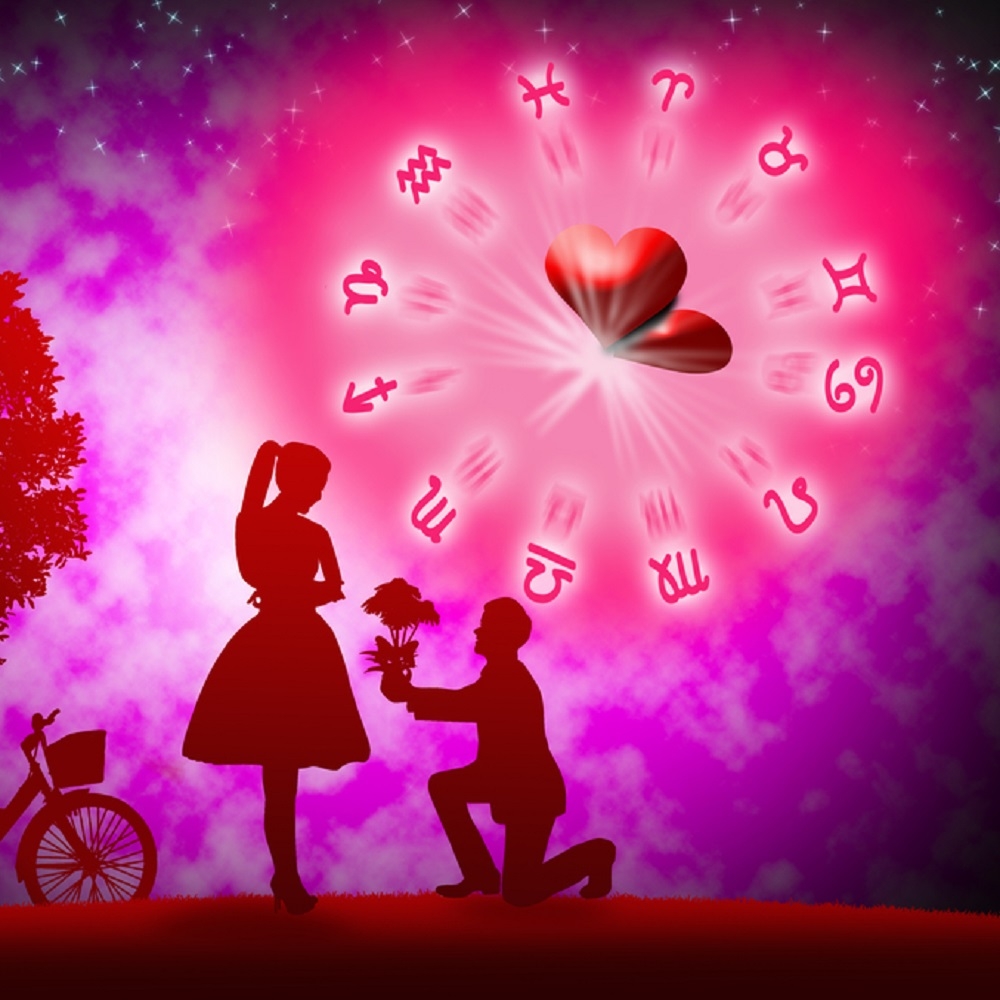 July 2020 Horoscopes
Aries
Hello Aries! If you were a superhero you would be all that and more in July! With Mars and Chiron in your sign this month you will feel the urge to really strike out and make your opinions known. You will have a way with words and can make a real impact to those around you.
If you have felt held back now is the time to act and move forward with your plans. Aries you care so much about others and are conscious that many around you are struggling. If it makes you feel better carry out a good deed and it will free you to focus on personal goals.
The 6th of July is where you can make great strides in your work and with your finances. On the 12th and 13th of July you may receive good news! If you want to make your mark act on the 17th of July- it's a power day! The month will end with a positive bang if you can keep calm and take the lead.
Message for the stars
Lady Gaga this is your magical month of creativity – you will heal others through your new lyrics and the music you create.
Taurus
I am so excited for you Taurus! You've been working very hard these last six months. Many of you will see the results of your intense efforts in July. It is about time you were recognised for all your hard work. Accept the rewards you receive with grace and welcome the limelight. These last few years have been very tough, and you deserve a well-earned rest. Have fun with your loved ones and enjoy the early harvest that's about to come to you!
On 15th of July the moon in Taurus makes beautiful links with Neptune, Jupiter, the Sun and Pluto. Make your special wishes on this day! It will be a lucky month!
Message for the stars
Dwayne 'The Rock' Johnson – there is sudden good news! Welcoming new family members into your life is strongly featured.
Gemini
Dear lovely Gemini I want to tell you that July is a wonderful romantic month. It feels like everything is in harmony with you. This is because on the 16th July your moon in Gemini makes wonderful links with the constellation of Libra and also with Pluto in Capricorn. Libra represents peace, love, and balance. Pluto allows you to go deeper with love.
On the 17th July, the moon in Gemini gets close and personal with Venus. People around you will notice your sparkle! It's all because you see how far you've come and are able to make peace with your beautiful self.
Enjoy this month by focussing on whatever you find relaxing. This is a good time to spend with loved ones. The lucky day for romance is without a doubt the 17th July for all of you! Geminis it's all about love.
Message for the stars
It's an incredibly special time for the actress Octavia Spencer from the famous movie Hidden Figures. Life will never be the same. Octavia you will inspire more people than ever before.
Cancer
Oh boy Cancer! The heat is really on this month. It's your birthday and all eyes are on you. You may find that those around you are irritable. Be patient Cancer and grit your teeth. All will be well.
The magic of the Sun and Moon come together in Cancer on the 19th of July. They show your hard work will bring much success. This is your birthday month and it will set the pace for the new year ahead. It will be a successful one as the new moon points to results coming to light from your efforts and your sheer resilience. You may even help to progress those around you.
Dear Cancer, this is the month family will be immensely proud of what you've done so far and even those grouchy members will warm up next to you to celebrate your birthday in style.
Message for the stars
A lovely year for Selena Gomez - an everlasting love comes into your life. You will feel blessed.
Leo
Dear Leo, July is the month you will look back to see how far you have come. You have worked extremely hard to get here. Remember this is a time to appreciate what you have. Look at how you can maintain your position and protect it.
It is important not to focus on your fears when you make decisions. You may be tempted to travel and find new avenues to increase your wealth, but the stars ask you to find ways to maintain your position of strength.
You might even want to join forces with new allies; even love connections - but remember nothing lasts unless it is in synch with you. This is a time to consolidate and strengthen your position, even in love – cherish these days with loved ones already by your side.
The moon enters Leo on the 20th July and makes a beautiful aspect with the Sun. This is followed by the Sun entering your sign and linking with Venus on the 22nd July. Between these two days important facts will be revealed to protect and safeguard your position. Be clear about what is right for you; walk away from people and things that don't belong in your life. Your courage this month will determine your happiness in the years to come.
Message for the stars
A special message for Chris Hemsworth – plan ahead for your future. Invest in it by choosing to be in movies which reflect your true values.
Virgo
Dear Virgo, your ruler Mercury is retrograde for the first twelve days of the month. It asks you to look at your relationships and see where you can heal and forge bonds to make the most of what life has to offer.
Your luck in July is tied to forgiveness and empathy. If there is something from your past that niggles away at you, forgive yourself or others for what you think was wrong and move on. You will find that if you trust the Universe issues will resolve themselves. By accepting what unfolds in July and staying calm you will smooth over any challenges you face.
From the 12th July to the end of the month remain focussed on your target. Find a way to work with others and you could well exceed your aims!
The 24th July is a power day when Mercury in Cancer, the Moon in Virgo and Uranus in Taurus join hands to bring you some welcome revelations.
Message for the stars
A special message for Rupert Grint, who played Ron Weasley in the Harry Potter movies – one of your heartfelt dreams will come true.
Libra
Hello lovely Libra you have been quietly wishing for life to get better and improve. Well my dear friend I have some good news! Something you've been wishing for is about to come true towards the end of July.
On the 25th July, your moon in Libra makes beautiful links with the Sun in Leo and also the planets Saturn and Pluto, in Capricorn. The planets Saturn and Pluto remove what's not needed in your life to leave what's truly meant for you. This may involve some soul searching on your part. With your positivity and strength of spirit you will come out of July feeling empowered and ready to fly. This month will ensure you are able to wave goodbye to your former self and embrace the new you that's to come.
Message for the stars
This is truly a transformational year for the Libran Swedish footballer, Zlatan Ibrahimovic. One that he will look back on with joy.
Scorpio
Deep intense Scorpio July is a great month to harness your creativity. You will feel confident and be able to communicate your innovative ideas to others.
The moon in Scorpio makes wonderful links with Jupiter, Neptune and Pluto. This gives you a magnetic presence which can win the heart of even the steeliest person!
Please do not be phased by competition or by those that try and alter your approach. Every change and every challenge will really bring out the best in you. Perseverance is key dear Scorpio. You have all the tools at hand to really smash through your goals, so don't give up. The 27th of July is a magical day when you see your efforts have been worth it all.
Shooting stars on this day will make it extra special - make a wish with your loved ones.
This month will see many of you celebrating a special birthday. Enjoy!
Message for the stars
Congratulations to Katy Perry; with the upcoming birth of your daughter I see you diving deeper into the field of acting. You will truly shine when the real you, is revealed.
Sagittarius
Sagittarius do you feel constrained? It is not surprising really. Your ruler Jupiter is sandwiched between two of the most formidable planets – Saturn and Pluto. They are creating a force within you that feels unstoppable.
Many of you will want to run for the hills or even delve into romance to escape this force. Dear Sag, all your efforts to escape are futile. This is because this is the time to really harness your creativity and efforts to bring together much needed change and success in your life.
You will feel like you're on a rollercoaster and will feel challenged, but dear Sag hold the course – you will create something uniquely beautiful this month, this year, this decade and it will prepare you for years to come. Perseverance and patience are key!
The star Antares near your Moon in Sagittarius on the 2nd July assures great success if you remain balanced, listen to others, and don't live excessively.
The month ends on a positive note when the moon enters your sign again and gives you all the healing you need to move positively into August.
Message for the stars
Janelle Monae, star of the movie Hidden Figures, this is most definitely the year that will take you from being a star to a superstar. International stardom is featured.
Capricorn
On the 5th July there is a full moon eclipse in your sign. It may feel like the odds are against you, but magic is afoot. Changes will bring you a blessing that you will happily keep quiet to yourself. These positive changes remain with you for a long time so welcome them into your life.
The 6th of July is a day of good fortune Capricorn - keep your eyes peeled for opportunities that could bring more abundance. Don't hesitate to take an offer on the table – offers like these don't come around often.
It may be a proposal that you can't resist. You might feel apprehensive but face the fear and accept it anyway. It will bring great rewards. Those that stood against you for a long time may return with a white flag. Forgive and forget. Moving on is the best thing that you can do. Life is too short to hold grudges.
This month will be memorable dear Capricorn – the moon returns to your sign on the 31st and makes links with Jupiter a few days later. Make a wish – it might just come true.
Message for the stars
Lewis Hamilton - this month will bring you an opportunity you can't resist!
Aquarius
Dear Aquarius, the month of July brings love and blessings to you. You will have more time on your hands to focus on the special things. Positive news about finance sees you smiling, and a job opportunity could well be on the cards. Although there is competition never underestimate your uniqueness. You will come out winning!
If you'd like to take a quiet holiday or break away from it all, now's the time. This will refresh you and put you in an ideal position to move forward once more. July will run smoothly so enjoy these moments.
With shooting stars on the 6th July when the moon is in Aquarius it is the perfect time to make heartfelt wishes for loved ones.
When the moon in Aquarius makes heavenly links with Venus on the 7th July it spells love and romance! Spend these special moments creating unforgettable memories.
Time waits for no one and it is precious. Make the most of it dear Aquarian!
Message for the stars
Harry Styles – this is definitely the month of love for you!
Pisces
Dear sentimental Pisces. You should know by now that you are genuinely loved. Life hasn't been all too easy in the past, but it is really set to be good this month. It's like all the stars have gathered around you in July to give you a special boost.
You will feel loved and may just find a spring in your step again. On the 9th and 10th of July the Sun, Mercury, Uranus, Jupiter, Neptune, and Pluto make positive aspects with your Moon in Pisces. This for you is a time of great creativity. You may feel like starting a new fitness regime; any efforts to improve your health will be easy to start. In fact, any goals you set yourself will be so much easier to reach this month. So, take charge of your goals and make them happen!
With so many planets making links with the moon – don't be surprised if you attract love. You will feel charismatic and draw others to you effortlessly!
Message for the stars
A special message for the actress Rebel Wilson - July will encourage you look to look inwards; this will lead to a magical transformation which many will follow.
Free Tarot Reading
Do you have a question that's been bothering you or a situation that's making you uncertain? Why not try our free card reading service? Write your question in the box and click the button to get your reading.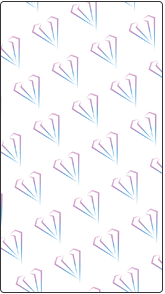 Join millions who have already received guidance.
Become a Crystal Circle member today!
Sign up for news, insights and offers
GET STARTED
All readings are for entertainment purposes only