Pay via phone 0907 004 0075

Calls cost &pound1.50/min plus your network access charge.
Readings are for entertainment only. 18+.
Mental Health Awareness Week: Why Psychics Are Seen as the New Wellness Coaches
As we enter mental health awareness week the focus is on loneliness. During lockdown, many of us were separated from our loved ones and especially those members of the family that were most vulnerable to loneliness.
During this time Crystal Clear Psychics, received a high volume of calls from clients that were experiencing loneliness and issues with their mental health. Recently it has been cited in the press that psychics are becoming the well being coaches of the day. So why is it that we psychics have become so popular? Why is it that people reach out to us rather than to counsellors, doctors or even lawyers?
There are many reasons for our genuine popularity. The psychics at Crystal Clear are like a family. We are authentic. Our clients trust us because we invite them into the safe space that we have created to listen. Before we embark on readings, Crystal Clear psychics prepare themselves to listen through meditation and prayer. We are mindful.
Mindfulness means maintaining a moment-by-moment awareness of our thoughts, feelings, bodily sensations, and surrounding environment, through a gentle, nurturing lens. Being mindful has been known to contribute to mental health awareness and also wellbeing.
Many of the psychics at Crystal Clear have had twenty years plus experience of dealing with the public so we bring something original to the table – our wisdom. Some would argue the result of our life experience makes us more tolerant, more aware, and gentler with our clients, then even some wellbeing coaches. Our reputation is based on caring. And to add, our clients are just as loyal to us as we are to them.
When a psychic at Crystal Clear gives a reading, the main priority is to support a client through listening thereby, contributing to their wellbeing. We listen attentively and provide a safe space for the client to be heard. During lockdown this is what most people needed. They wanted to be heard so their frustrations and fears could be dealt with in a kind manner.
What takes us above and beyond the remit of a well being coach and also professionals, is that we psychics at Crystal Clear are non-judgmental. Psychics are skilled empaths and we have the unique ability to put ourselves in the position of our clients. Because of this we are able to help clients become aware of solutions they might not have considered via the normal route of help. We are the 999 assistance when it comes to problems of loneliness, the heart and mind. In other words mental health.
Bearing in mind that our psychics believe that the wellbeing of the client is paramount, we uncover remarkable ways of thinking that we have recognised overtime has improved the well being of our clients. At Crystal Clear Psychics this is reflected in the quality of our testimonials.
It is apparent from the testimonials of Crystal Clear Psychic clients that our psychics operate from a place of love and not fear. Being mindful of our client's fears can help our psychics to throw light upon what our client might be missing in their perception so that we can show them a positive way forward. And we all know that keeping a positive mental attitude helps improve the mental health of clients.
Most of our psychics come from a nurturing background, some from a medical background, some spiritually inclined and some also from nursing and charity. All of the acquired skills prior to becoming a psychic at Crystal Clear contribute to our competencies of being a skilled Psychic. We are also then in a prime position to help our clients by providing valuable insights, quite often when they are in difficult situations and, or are lonely too. It is of no surprise then that Crystal Clear Psychics is the place people go to when they struggle with mental health.
Free Tarot Reading
Do you have a question that's been bothering you or a situation that's making you uncertain? Why not try our free card reading service? Write your question in the box and click the button to get your reading.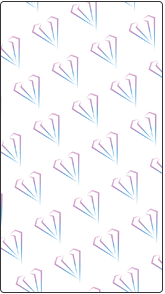 Join millions who have already received guidance.
Become a Crystal Circle member today!
Sign up for news, insights and offers
GET STARTED
All readings are for entertainment purposes only