Pay via phone 0906 110 4334

Calls cost &pound1.50/min plus your network access charge.
Readings are for entertainment only. 18+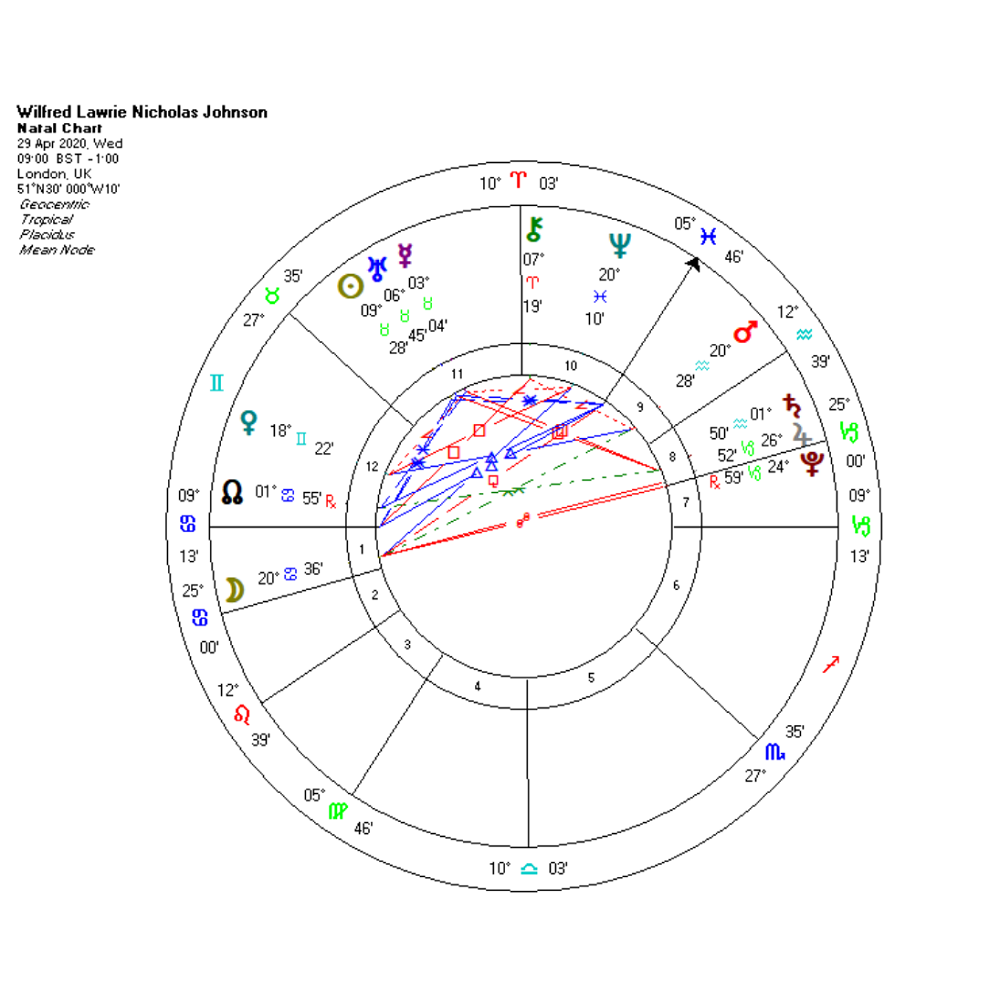 Wilfred Johnson
Congratulations to Carrie Simmonds and Boris Johnson on the birth of Wilfred Lawrie Nicholas Johnson both 29th April 2020 at 9am UCLH, Fitzrovia, UK.

Baby Wilfred has been named after grandparents and the doctors who recently saved his Father's life. He is a true miraculous wonder and will be so loved by the Public.
With the Moon in Cancer in his first house he has the makings of a Doctor himself - should he wish. Moon in Cancer children are a real joy and very affectionate. They have their moments of being moody but in general they are kind and compassionate with a real sense of humanitarianism about them.
With three planets in his 11th house this little boy will not be short of friends or a social life when he is older. The Sun, Mercury and Uranus in Taurus tell me he is a born leader capable of reaching the dizzy heights of society. He will be the life and soul of a party and have amazing team spirit.

Wilfred will be a sportsman and excel in competitions. He has a fiery competitive spirit, reflected by Aries ruling his 10th and 11th house. The 10th and 11th house govern career and also interaction with society. Here is a loyal steadfast friend. This boy is a winner.

What future lies ahead for the Prime Minister's son?

Although Wilfred stands to inherit a great deal, with Saturn and Jupiter in his 8th house he will always put others first and think about his actions. He will know that it takes great thought to be a good leader from his father's teachings. Boris will share his learning with Wilfred.

With Pluto in the seventh house Wilfred will be a force to be reckoned with; he will have a great insight into how people act and react in all situations. This little treasure will have the ability to filter out truth; he will always stand for justice. Wilfred is not only a precious gift to Carrie and Boris, he is a blessing to us all.

Love & blessings,
Neelam xx
(ID: 7743)

Click HERE to find out more about the author, astrologer and psychic Neelam. Would you like to book a telephone reading with Neelam? Call 0207 553 5000 today...
Card Reading
Do you have a question that's been bothering you or a situation that's making you uncertain? Why not try our free card reading service? Write your question in the box and click the button to get your reading.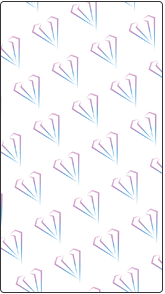 Powered by Startemple.com
Join millions who have already received guidance.
Become a Crystal Circle member today!
Sign up for news, insights and offers
GET STARTED
All readings are for entertainment purposes only