Pay via phone 0907 004 0075

Calls cost &pound1.50/min plus your network access charge.
Readings are for entertainment only. 18+.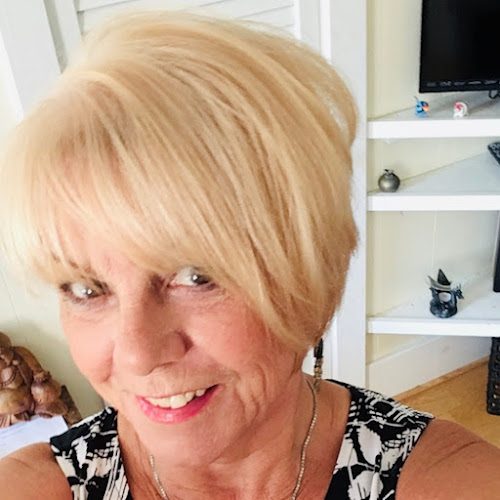 Greta
Clairvoyant, Clairsentient, Medium, Psychic, Reiki Healer
Greta has been blessed with her Psychic abilities since birth. She is an Intuitive Healer, Medium, Clairvoyant, Clairsentient, Angel Intuitive and Reiki Master. Greta has steadily perfected her gifts over the years, she can read Tarot and Angel cards as well as using mediumship. Her readings always bring healing from the Angelic Realms and are always done with the highest of vibration and Compassion. Gretas specialty is cleansing energies into positive vibrations within peoples chakra systems, also her Angelic guides counsel people through emotional situations
Subjects
Love/relationships
Career/work
Pets/animals
Destiny/life path
Deceased loved ones
Abilities
Clairvoyant
Clairsentient
Medium
Psychic
Reiki Healer
Tools
Tarot Cards
Angel Cards
Wonderful Reader
Greta is a wonderful reader, she is very consistent, clear and precise, I am grateful to have had Greta for my readings.
Mrs S, USA
Wonderful Reader
Greta is a wonderful reader, she is very consistent, clear and precise, I am grateful to have had Greta for my readings.
Mrs S USA April 2020
Greta is Amazing
Greta was absolutely amazing, and spot on with everything she told me, which included names, occupation, next steps as in what I am doing. She blew my mind,Greta is amazing.
Rose, Nottingham, March 2020
Very Precise
My reading with Greta was absolutely amazing, and so very precise, I`m so happy that I rang in.
Sharon, March 2020
Truly Outstanding
I had amazing reading with Greta. She was amazing, truly outstanding. I would highly recommend her.
Louise, UK, Jan 2020
Spot On
What an amazing reader Greta is. Words cannot describe the reading I have just had with her. She was spot on, even down to names, and not common ones at that! I will definitely have more reading with her, I feel lifted. Greta is a warm beautiful person, non-judgemental, humble but so, so gifted. I would recommend her to anyone.
Katie from Cheshire, June 19
Genuinely Amazed
I had my first reading with Greta today and I asked her for a general reading. I was genuinely amazed by some of the things that she picked up with absolutely no prompting. They were things that she could never have guessed about and they gave me huge confidence in her abilities. I found her warm, very gifted, insightful and reassuring. I will definitely be talking to her again. Thanks so much Greta.
Karen Feb 2019
Lovely Inspiring Lady
I just wanted to say I have just had the most amazing reading from Greta. She was so spot on with everything she said, and most of all she had my grandfather with her and she described him and his dog, this was such a great comfort to me as I lost him when I was 13 and have missed every day since. Greta was so wonderful to talk to I could have chatted with her all night, what a lovely inspiring lady she is and I would recommend her to anyone.
AJW, Cwmbran, Dec 18
She is just WOW!
Greta is so accurate! She gave me dates, days and it happened as she predicted. She is just WOW! I speak to many readers, all of them are great. Greta is very good with time scales, all her predictions unfolded. She is very kind and lovely, she reads for you from the bottom of her heart. Thank you, Greta, you ever so kind and very honest. Love and light and blessing, you gave me hope in the time of struggles, light when I felt I was in darkness. God bless you xx
BM Gloucester Dec 2018
Greatest Medium on Planet Earth
Greta is the greatest Medium on planet earth,she taps directly into my husband every single time. She is so amazing, I thank God for Greta.

Karla,Ohio, Mar 18
Greta is highly recommended!
I usually speak to another who provides, clear, accurate and supportive readings, however today I also has the opportunity to have a reading with Greta. I can happily say that I have been fortunate to have two readers who provide accuracy in the details and know from the first minute what is going on for me and the road ahead. Greta is highly recommended!
Thank you, Jen Mar 18
Marvellous Psychic Medium
Greta is a marvellous psychic medium, connecting quickly and accurately to my passed over loved ones. She is gentle, sweet and kind with a wealth of knowledge and spiritual experience. With a softly spoken voice she provides sound help and guidance. Every now and again during the call I couldn`t help but gasp out loud, "Haahh" at how precise she was, amazing! Being a medium myself I`m able to discern that she is the real deal (and I`m not easy to please I can tell you) and Greta only delivers high quality messages with honesty and compassion. Greta was very patient with me and she`s a really lovely lady. Thank you so much again and God bless you too.
Jennifer from Kent.
Changed my Whole Outlook
Greta the most accurate medium I have ever experienced, the reading with Greta has changed my whole outlook on my husbands transition. From grief to joy.
Mrs B Ohio
Calm & Honest
Greta is a very calm and collected reader, who articulates her readings in a very consistent way. She is very caring and provides reassurance when there is nothing to worry about. When there are concerns, she addresses them in a very honest manner. I always get a great steer on the way forward when I have read with Greta.
A, July 2020
Very precise and extremely helpful
Greta gave me a wonderful reading, she was very wise, thorough, very precise and extremely helpful, Greta is very easy to understand and gave so much detailed information, she tapped into the reading with ease.
Anna, Feb 2021
10 out of 10
Just had a reading with Greta, 10 out of 10. She was spot on and I highly recommend her. She really was very good, I could definitely relate to what she was telling me. Thank you
Anne
Amazed!
Amazed! Greta gave me some general advice on a car accident and she kept mentioning the rear of the car,even though the damage was at the front of the car. But she was drawn to the rear,so when I got the accident report back,all the damage was at the rear.
Catherine, London, July 2021
A lot of her predictions have come true
I have been reading with Greta for over 3 years and have found her insight and guidance useful and honest. She is very intuitive and provides messages as directly and accurately as possible. A lot of her predictions have come true and I can only recommend her because she is a genuine a reader and very gifted and polite in her delivery.
Anonymous regular, September 2021
Greta was exactly spot!
Greta was exactly spot on when she began to answer my question. She was so in tune with what I was experiencing, and her character description was completely resonated with me. I will definitely be calling back.
Patricia